Powder Coating
Powder coating is a
state-of-the-art method of applying a decorative finish to a wide range of materials and products. The powder used for the process is a mixture of finely ground particles of pigments and resin, which is sprayed onto a surface to be coated. The charged powder particles adhere to the electrically grounded surfaces until heated and fused into a smooth coating in a curing oven. The result is a uniform, durable, high-quality, and attractive finish.
Liquid Coating
We utilize many types of liquid coating specifications. Depending on size, liquid parts are run through our six stage iron phosphate pre-treatment system. If too large to fit through the system, they will be cleaned and iron phosphated with our large part cleaning system which utilizes a wand operated high pressure washer. We can cure nearly any coating on any part, because the variety of liquid coatings we can give the greatest range of coating chemistry and curing temperatures
Filling, Bondo, Sanding, and Grinding
Not all parts are perfect from the start, but that is OK because filling holes or reshaping the surface is our specialty. We stock a variety of bondo to satisfy metal, plastic, and wood substrates. The bondo is very durable can withstand extreme heat and cure very strong. Britt provides beautiful surface filling for paint and powder coating to make your part visually and cosmetically perfect.
Process Testing and Control
Pencil Hardness, Cross Hatch 1/16 Square, Solvent Rub, Salt Spray, and Thickness.
About Britt Industries
We Want Everyone Who Touches Our Business To Know Our Philosophy – Each Customer, Supplier, And Employee -"We Do Things Right."
Britt Industries is proud to be family owned and operated to provide you with superior one-on-one service. Located in the greater Chicago-land area, we provide state-of-the-art powder coating and industrial painting services for clients throughout the United States. We guarantee our work to be – On Time. No Flaws. Period.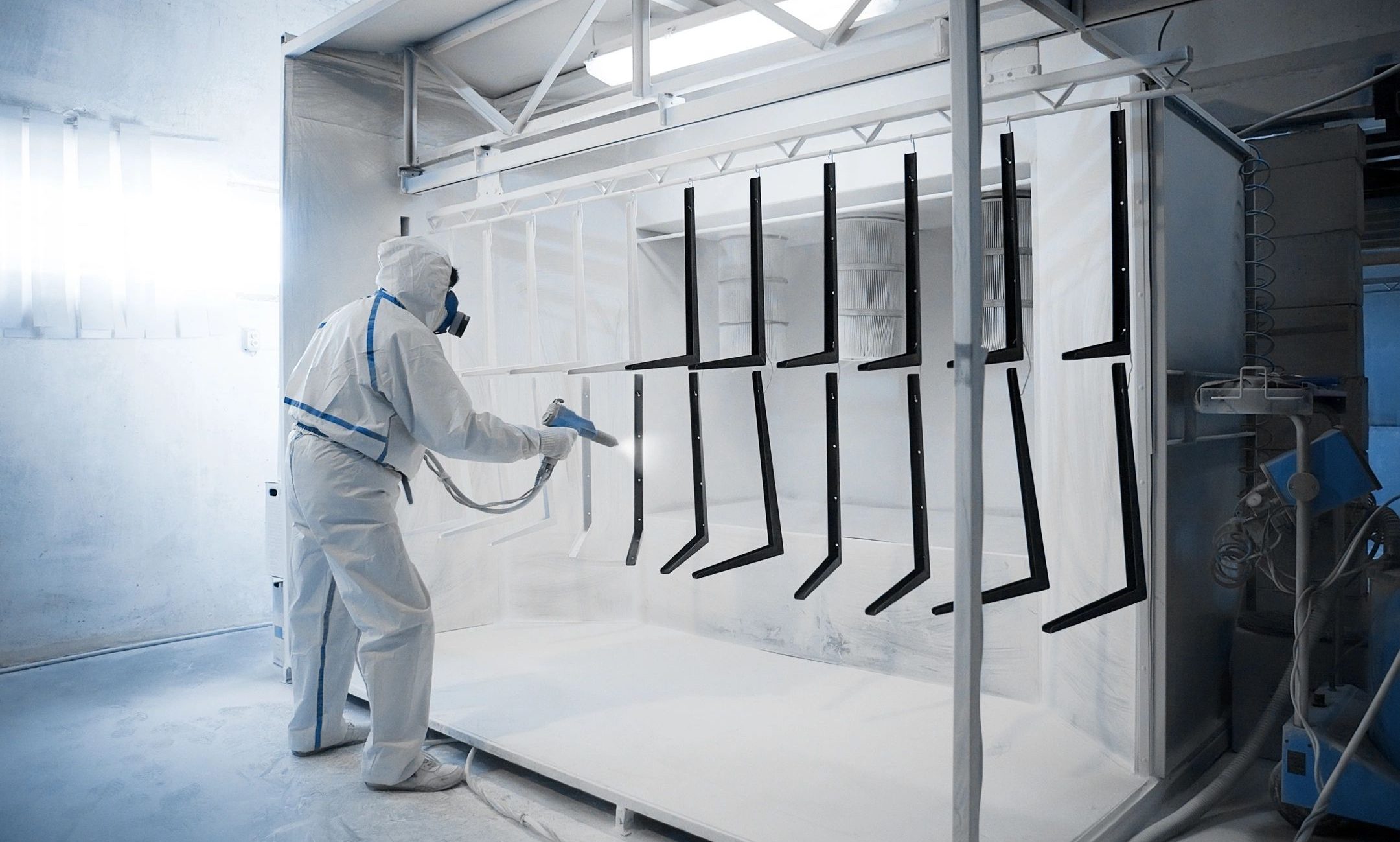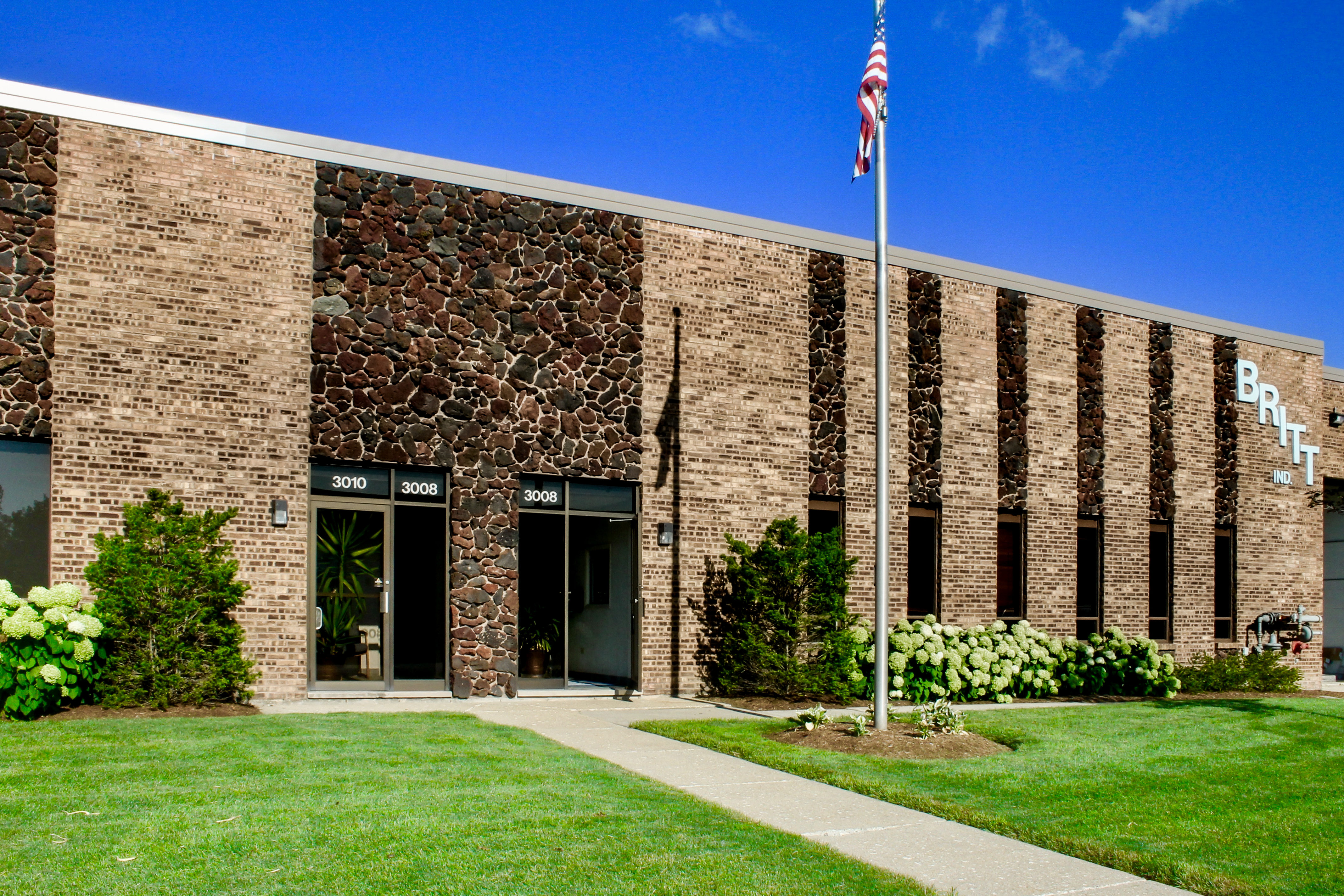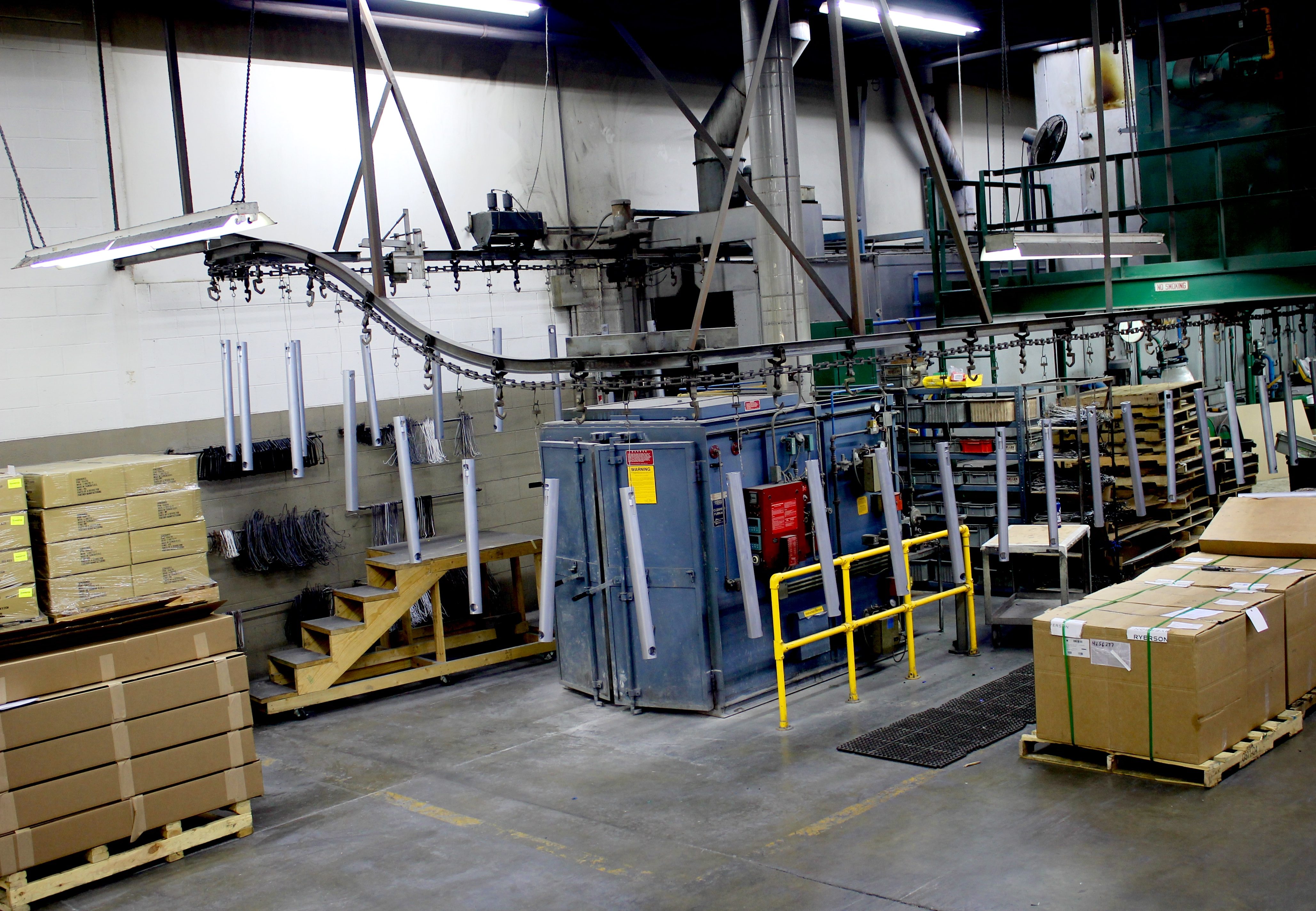 Stats
What Makes Us A Great Choice For You
In business since 1984
Combined Employee Experience in Field
Happy Customers
Our Mission
to meet or exceed our customer's expectations for price, quality, and service.
A Few Things We Are Great At
Our methods used to paint our customer's products are at the forefront of technology. In the painting business, we are the "one-stop, have it your way, paint it right the first time" company. We prosper on knowing and embracing our customer's demands. Doing so creates a path for tomorrow.
We enjoy the challenge of being BRITT; that is, Britt Industries Inc., the elite. We enjoy it, and yes, we are very proud of it!
Quality
We treat your products as if they were our own. No products are damaged, crushed or broken. We don't have credit back forms…we are not boasting, that's just the way we do business.
Community Commitment
Britt Industries, Inc. is a proud sponsor of the Make-A-Wish Foundation of Northern Illinois and Bear Necessities. Through their generous donations, the Britt Family has made wishes come true for very special kids including Daniel, Carlos and his brother James. Some other charities we are involved with are Catholic Charities, Northwestern Community Hospital, and The American Legion Post 690.
Customer Satisfaction
This is our top priority. We will never compromise the value of our customers! With precision and processes, diverse quantity and size capabilities, and certifications, we have built a reputation for producing a high-quality finish with a rapid turn-around time. Our staff has an individual average of 10-20 years experience working in the finishing industry. We work together to ensure superior quality and service for you.
Assembly, Packaging and Fulfillment
We are a full-service one stop facility, Britt's skilled personnel can do assembly/disassembly, apply hardware, final inking, stickers and specialty packaging.
Types Of Industrial Powder Coating We Offer
Conveyorized Powder Coating
Our conveyor powder coating systems provide highly efficient coating applications while processing large quantity runs. Cleaning and phosphating are done in a four-stage spray washer enabling excellent adhesion. Color changes can be done in less than 15 minutes, minimizing down time.
Batch Powder Coating
Our batch powder coating department has the flexibility to process larger parts or small quantity runs. Parts are cleaned and phosphated in our two-stage cabinet washer, then powder coated in one of two booths; depending on the size of the part.
Our Work
All Shapes And Sizes.
Contact us
Get a Quote Today!
If you have any pictures of your part(s), please email message and attachments to [email protected]